INTERVIEW | 2023.02.03
Vol. 4
A Painter Who Paints
the Invisible World with Vivid Colors
Rima Fujita
Rima Fujita, a painter active on the world stage, was invited to the "Rima Fujita Oracle Card Original Drawings Exhibition" as an event commemorating the first anniversary of the Tokyo Tarot Museum.
During the exhibition, a talk show and dinner event with Ms. Fujita were also held.
We interviewed Ms. Fujita about her unique creative style in which she vividly depicts scenes she has seen in her dreams, the inspiration for her oracle card "Lotus Moon," and her social contribution activities.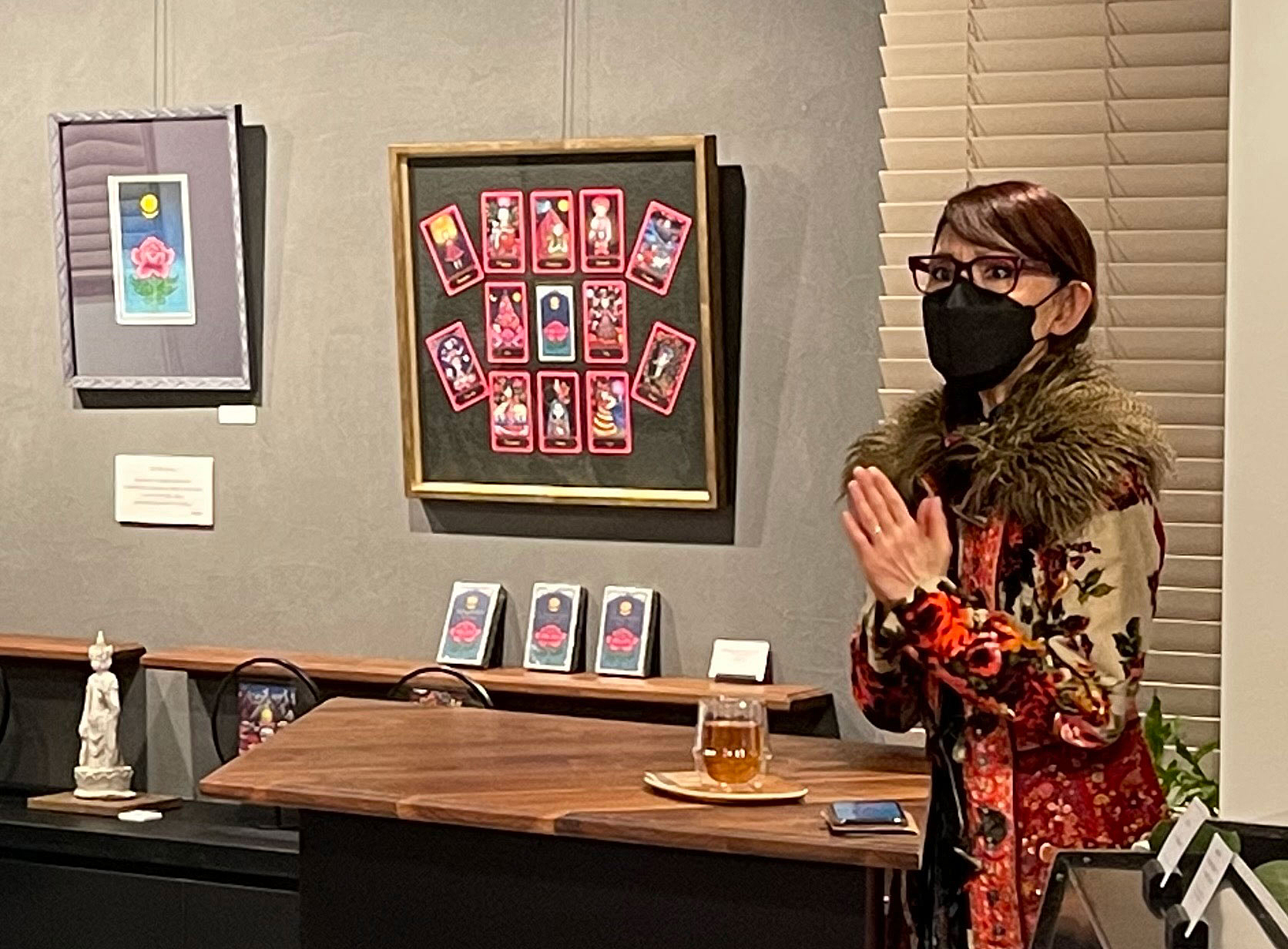 1. About your creative style and worldview



— How did you develop your style of painting a unique world?

It goes back to my childhood when I had the feeling that I could see a world that others could not.
But I kept that feeling to myself over time.

Then, when I was in high school, I was first introduced to the word "spirit" by a friend.
He said, "We are surrounded by many spirits, even though we cannot see them."
At the time, I had no idea what "spirit" meant, and all I remember was the impact of hearing the word for the first time.

Later, when I began to study art, I had a friend who taught me that there is an invisible and important world, and I had many opportunities to think deeply about "spirit" again.
That was the time when the first door to the spiritual world opened for me.


— I heard that your dreams are the basis of your creations.

Dreams are the fountain of creation for me.
I see the finished work in front of me in my dream, even though I have not yet painted it myself.
I paint based on those visuals, but I don't remember much when I am painting; it is as if time has stopped and something is passing through me as I paint.


— When did you start to develop this style?

One day, while I was painting on a daily basis, I had a dream that said, "Do what you can for Tibet." It was in the 1990s.
My childhood experiences, which had been sealed up until then, came flooding back to me, and I was determined to express the world that only I could see, and through the messages I received in my dreams, to paint pictures that would be of use to others.
Since then, I have been painting the visions that appear in my dreams.


— Tibet has been mentioned, and can you tell us about your activities there?

After I found my mission as an artist, I founded Books for Children (BFC) in 2001, an organization that creates and donates picture books to children in underprivileged countries around the world.
In addition, as part of our educational support activities for Tibetan refugee orphans, we donate picture books to preserve Tibetan culture and the Tibetan language, which are disappearing, stationery, and daily necessities.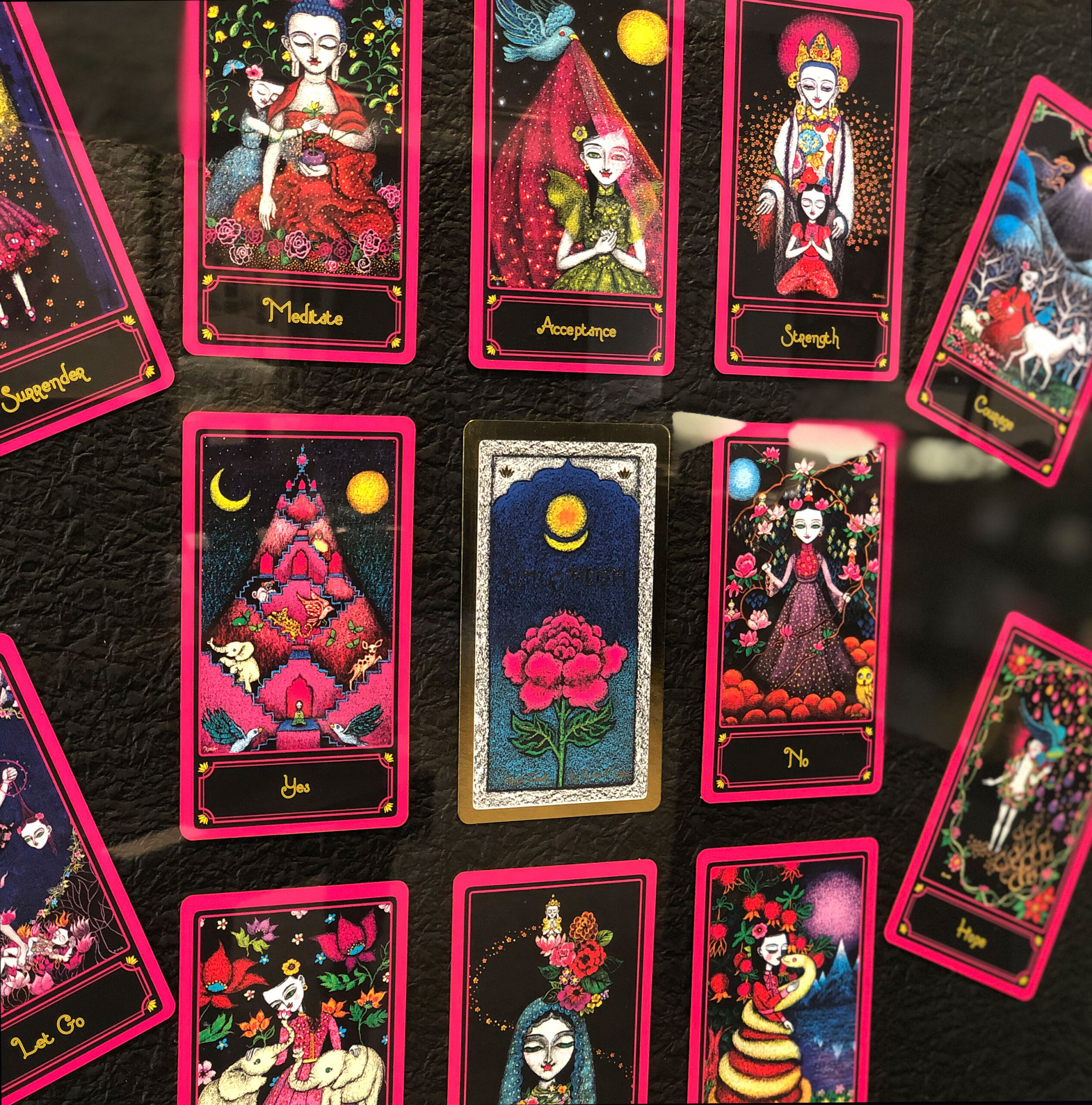 2. About the oracle card "Lotus Moon"


— What inspired you to create the oracle card "Lotus Moon"?

When I was going through a difficult and painful experience in my personal life, I also thought about all the people in the world who are suffering from emotional pain.
I wondered if I could create a tool that would help people feel better with just a small trigger, and I created "Lotus Moon".
On each of the 27 cards, I intuitively matched a positive, inspirational message with a matching picture.

— How did you come up with the title "Lotus Moon" and what did you have in mind?

When I had a vision of the cover picture "Lotus Moon" in my dream, I knew intuitively that it would be for the cover! I painted it intuitively.
Lotus flower takes time to grow in the mud. It makes you feel the wonderful power of a beautiful flower at the end. It is also a symbol of purity, so I thought it would be perfect for this oracle card.


— You used solar power for printing.

We had a wonderful encounter with a small printing house in Italy.
We use sustainable, recycled paper made from solar power.

It was also an opportunity for me to learn that if you value your beliefs and act on them without wavering, you will have the necessary encounters, as in this case, and a path will naturally open up for you.


— Do you have any advice on how to use the "Lotus Moon"?

There is no specific way to use oracle cards, but I believe that oracle cards are based on dialogue with the self, so I would like you to draw the cards for yourself.
When you read a card, if you feel something from the pattern, such as "I was interested in the flowers," I would like you to treasure that intuition.
I believe that honing your intuition will help you communicate more deeply with yourself.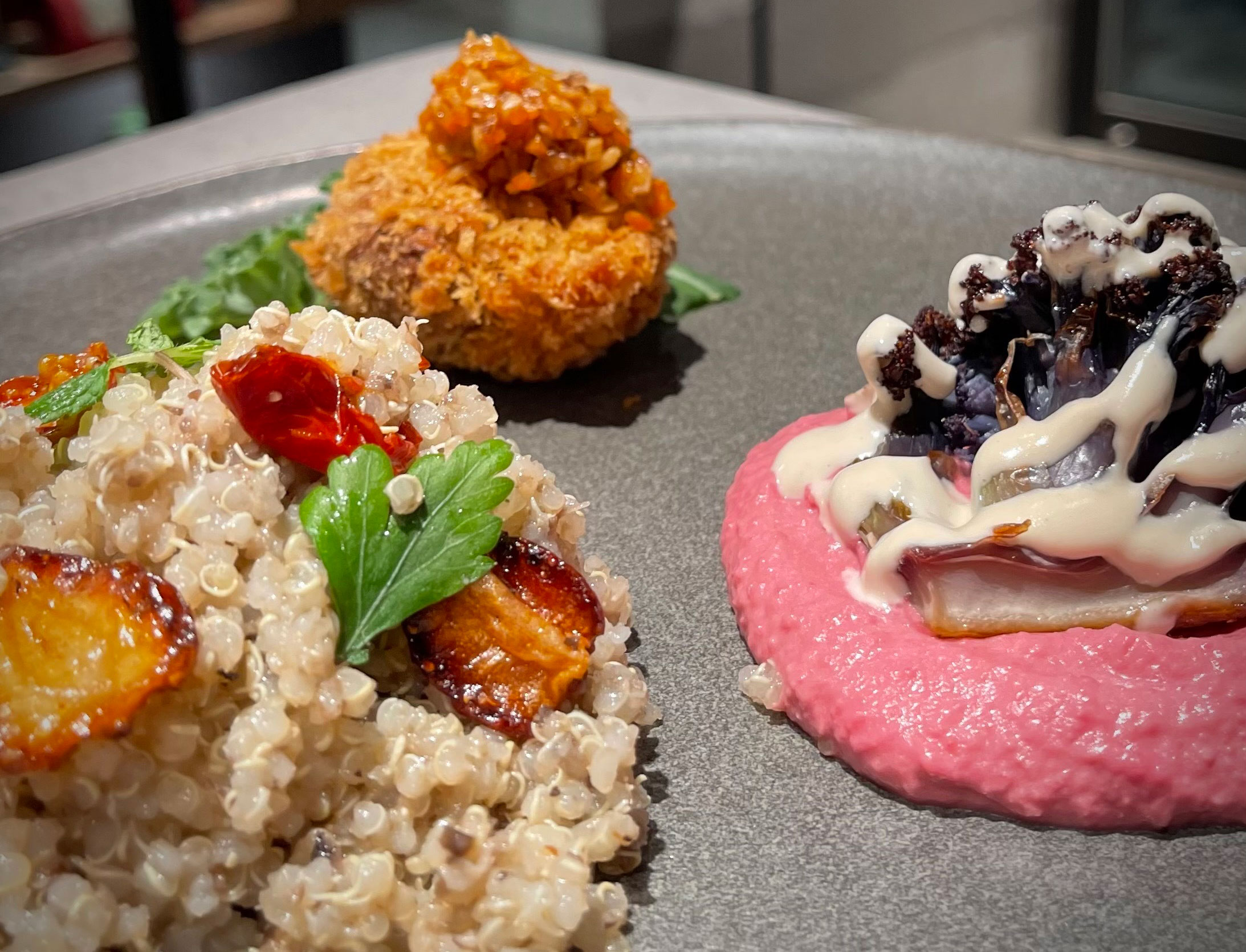 PROFILE
Rima Fujita's unique worldview of vivid colors, fashionable and spiritual, attracts collectors, including many celebrities, from all over the world.
She has also deepened her relationship with His Holiness the Dalai Lama by making and donating picture books about the disappearing Tibetan culture to Tibetan refugee orphans as part of her social contribution activities.